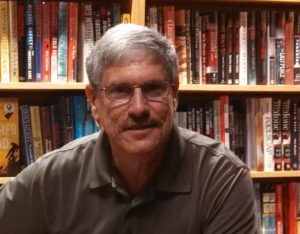 My debut novel, The Operator, came out in October of 2018. I have been working for the past eight years, publishing short stories and poetry in a variety of eZines and anthologies, including 'The Blue Guitar,' a publication of the Arizona Consortium of the Arts, and Michigan State University's literary quarterly, 'The Offbeat.' Last year, I took first place for poetry in the Tempe Public Library's annual writing contest, which was officiated by the Creative Writing Department of Arizona State University.
This year, I published ' Not on My Watch,' a thriller ripped from the headlines about the onslaught of Medicare fraud at the national level by trusted institutions. Inspired by actual events at several hospitals that were indicted for fraud to the tune of $100 million, a local nurse tries to protect her hospital – and her career – from the takeover attempt of a ruthless conglomerate in Boston, with none other than her ex-husband as the front man for the former corporate raider, Delbert Carter.
I am a financial adviser by trade (last thirty-six years) and an avid science fiction fan. In addition, I am a history buff and use both my love of Sci-Fi and my penchant for the past to create my stories and poetry. My goal is to educate, entertain, and encourage my readers to take another look a closer look at themselves and their universe.
I am a graduate of Fairleigh Dickinson University in Teaneck, NJ (BSME) and a volunteer in the local community of Chandler, Arizona.